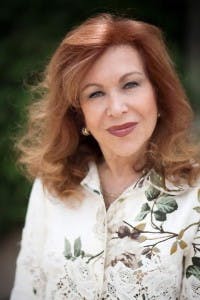 Shelley Lederman is a legend in Vancouver Real Estate. Her first year in Real Estate in 1980, Shelley was number one in British Columbia. Success continued when in 1984, as well as being number one on the Greater Vancouver Real Estate Board, she was number two in Canada for the large firm she represented.
Shelley has seen and done it all. She excelled in management, owned a franchise, and has been recognized for her "The Sky's the Limit" presentation to various organizations.
Often referred to as "The First Lady of Real Estate", Shelley is known for her "Midas Touch". She takes pride in doing her best in every aspect of her life. Words that describe Shelley are: professional, caring, organized, motivated, respectful, positive and elegant.
After a hiatus, where Shelley focused on family, charity work, travelling and motivational speaking, Shelley is ready to do her utmost to get the best results for her clients! Shelley's tremendous positive attitude and cheerful disposition, coordinated with professional knowledge and sincere listing and selling ability, make her a leader in Residential Real Estate.
Shelley would be so pleased to assist you in listing, appraising, selling and purchasing.